PLEASE NOTE: If you are looking for anything specific, please contact us – we have a vast inventory and can supply photos, descriptions and dimensions immediately.
Robert Pinart/Denise Amses art glass panels (#1513)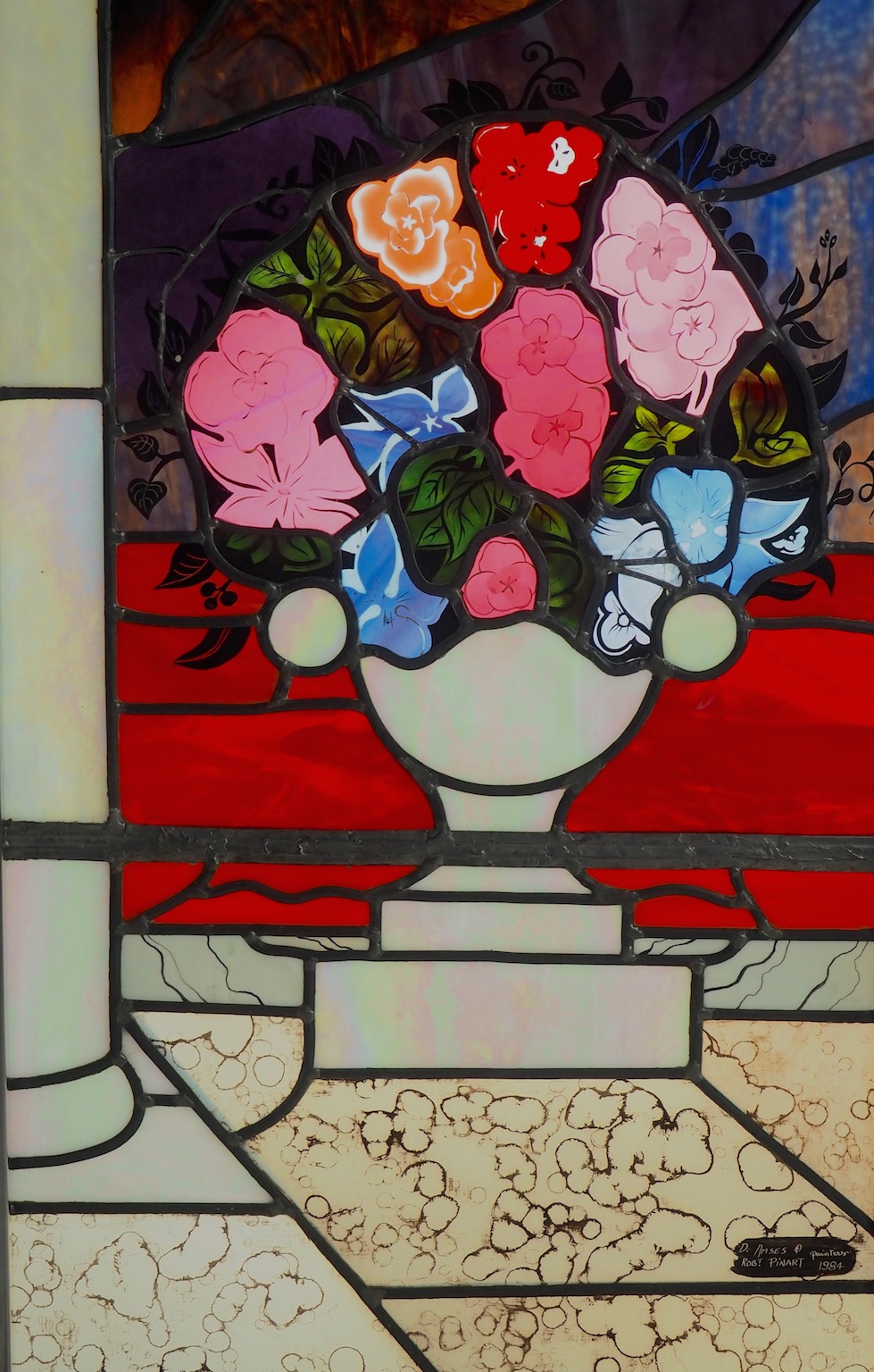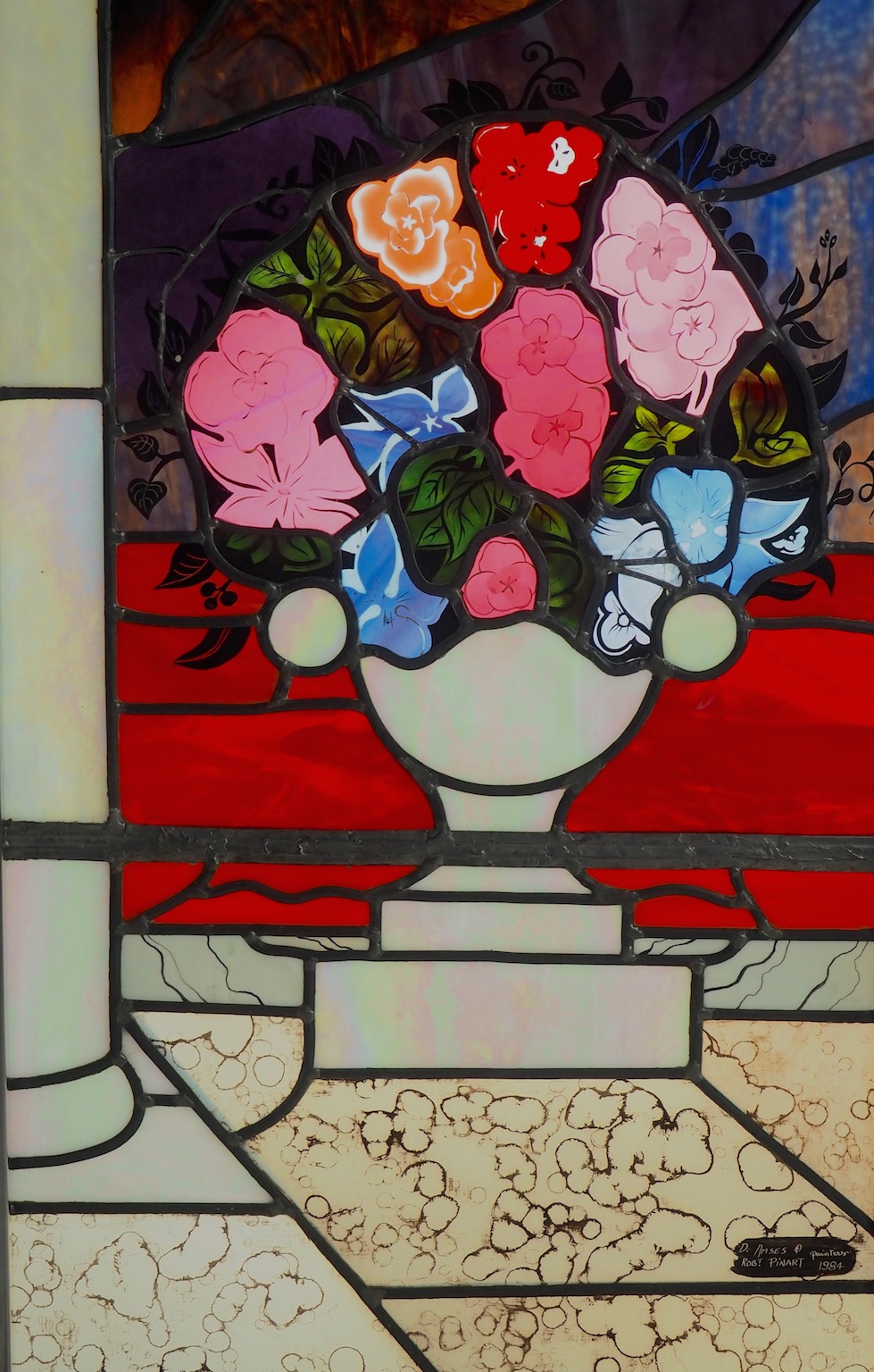 Robert Pinart/Denise Amses art glass panels (#1513)
This extraordinary pair of glass panels are the only collaboration between two of the most important American glass artists of the 20th Century. Signed and dated 1984, they are by Robert Pinart and Denise Amses.
28" wide x 70" high with frame.
22" wide x 64" high glass panels.
Robert Pinart (b. Paris 1927 – d. Nyack, NY 2017) was known as the best glass colorist in the United States in the second half of the 20th Century. He designed stained glass windows for more than 140 private residences and institutions that included the National Episcopal Cathedral in Washington, DC. Honored by the Stained Glass Association of America, he received their first Lifetime Achievement Award in 1993.
The work of Denise Amses (b. NJ 1967) traverses painting, prints, and public glass and light installations. Educated at the Philadelphia College of Art (now the University of the Arts), Temple University's Tyler School of Art in Rome, Italy, and Academia de Belle Arte, Perugia, Italy. Taking inspiration from natural and geometric forms, her commissions have included works for the Empire State Building, Rockefeller Center, various public and commercial locations, and dozens of private residences.
Robert Pinart designed and created the panels. Denise Amses created the exquisite flowers. They were commissioned for a private architectural installation. Its history has been lost, but these were saved.