PLEASE NOTE: If you are looking for anything specific, please contact us – we have a vast inventory and can supply photos, descriptions and dimensions immediately.
Michel Dufet modernist cabinet (#1312)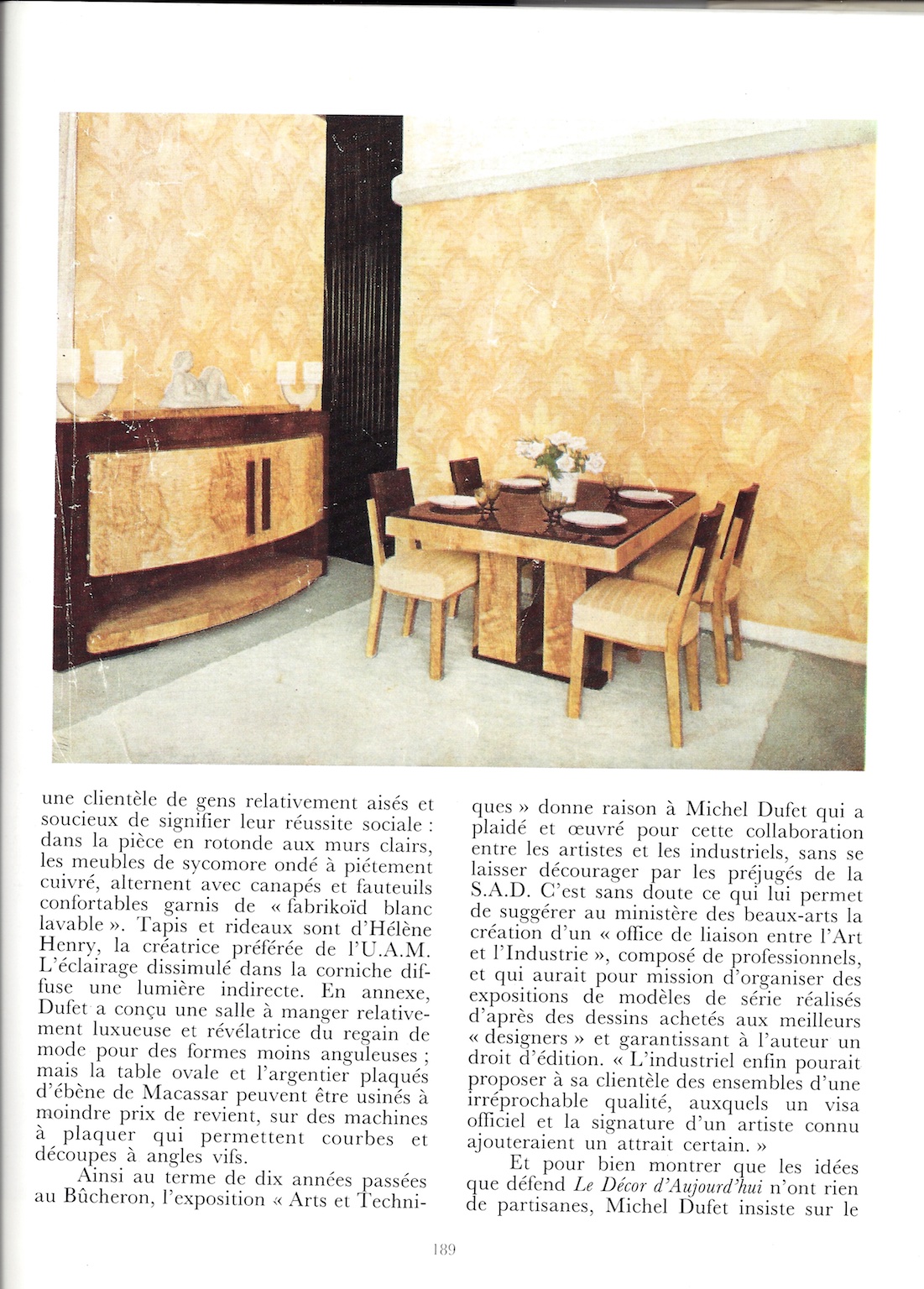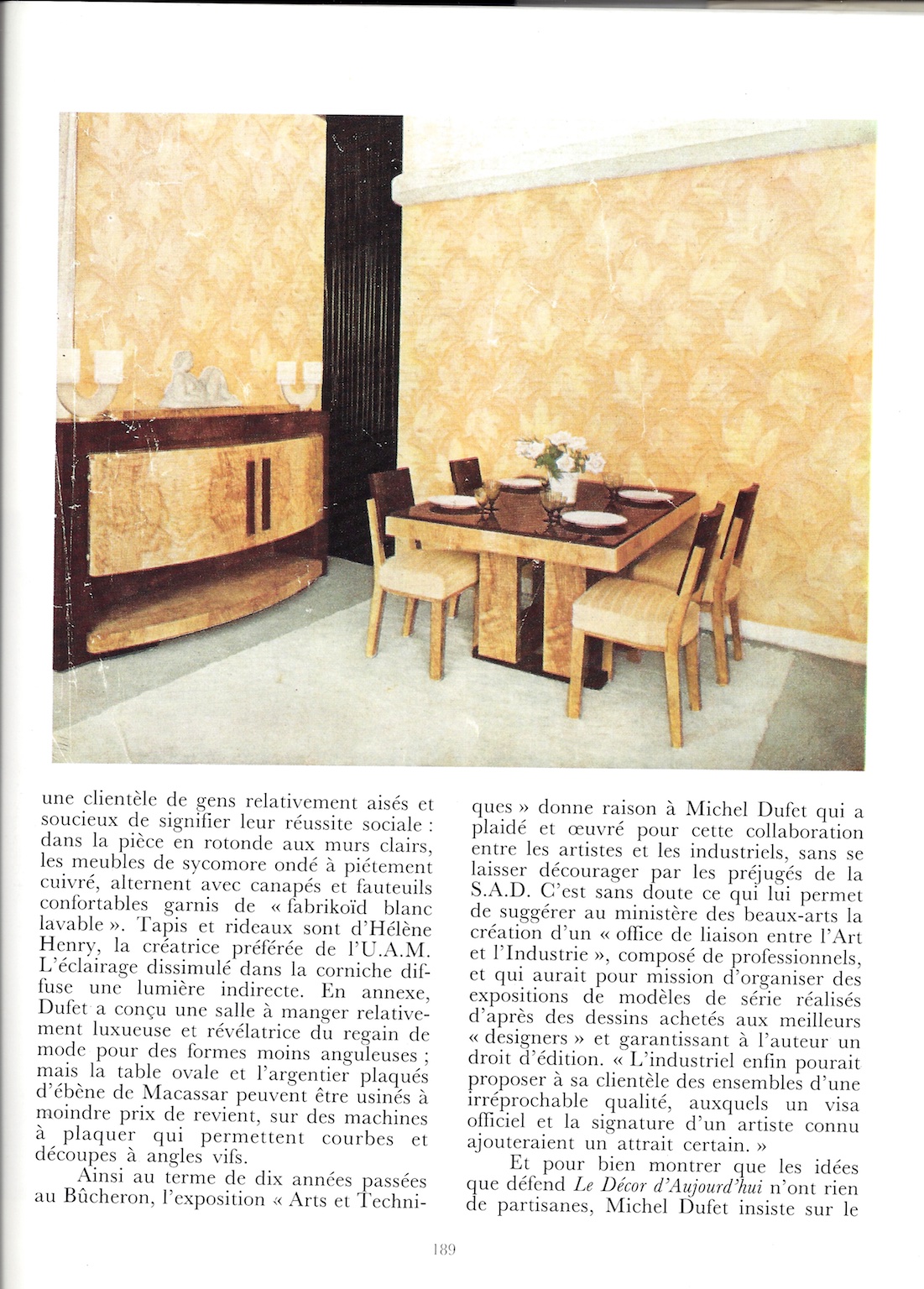 Michel Dufet modernist cabinet (#1312)
French Modernist Art Deco cabinet by architect/designer Michel Dufet in rosewood and figured ash. This cabinet is restored in a correct French polish and measures 74" wide x 23" deep x 50" high.
Michel Dufet was a renaissance man: designer, painter, architect and writer, born in Deville-les-Rouen, France.
In 1913 he opened the Mobilier Artistique Moderne (MAM) in Paris to produce modern furniture, wallpaper, fabrics and lighting. Just a year later, in 1914, he was exhibiting with the Salon of Societe des Artistes Francais! And from 1919 his (MAM's) work was shown at Salons of Societe des Artistes Decorateurs (SAD) and Salon d'Automne.
Dufet's remarkable career included the interior designs of stores, cinemas, bars, and offices. He designed the first Cubist wallpapers as well as first class staterooms for the 1935 grand oceanliner, Normandie, and a yacht for Marcel L'Herbier. He designed the layout for the Musee Antoine Bourdelle in Paris; and was the editor-in-chief of Décor d'aujourd'hui.
In 1937 he participated in the Exposition Internationale des Arts et Techniques dans la Vie Moderne, Paris (a major world's fair). Later he was the architect of the French pavilion at the 1939 New York World's Fair: The World of Tomorrow.